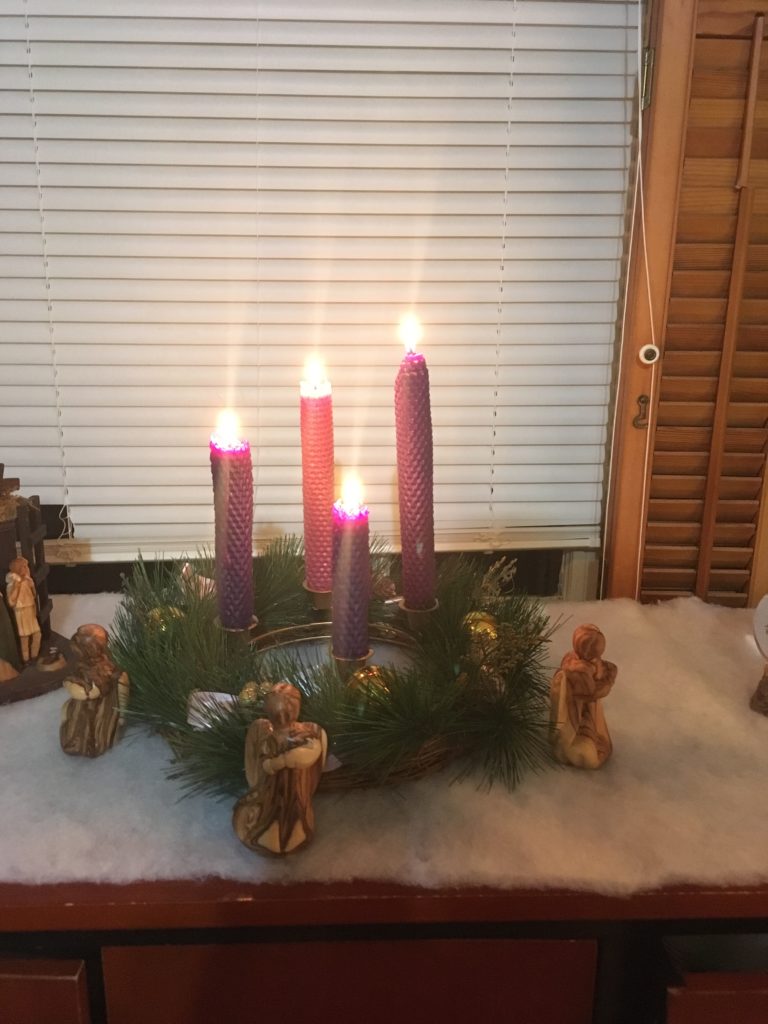 Today is the 4th Sunday of Advent! On Tuesday is Christmas Eve!
The LORD spoke to Ahaz, saying:
Ask for a sign from the LORD, your God;
let it be deep as the netherworld, or high as the sky!
But Ahaz answered,
"I will not ask!  I will not tempt the LORD!"
Then Isaiah said:
Listen, O house of David!
Is it not enough for you to weary people,
must you also weary my God?
Therefore the Lord himself will give you this sign:
the virgin shall conceive, and bear a son,
and shall name him Emmanuel.
This is how the birth of Jesus Christ came about.
When his mother Mary was betrothed to Joseph,
but before they lived together,
she was found with child through the Holy Spirit.
Joseph her husband, since he was a righteous man,
yet unwilling to expose her to shame,
decided to divorce her quietly.
Such was his intention when, behold,
the angel of the Lord appeared to him in a dream and said,
"Joseph, son of David,
do not be afraid to take Mary your wife into your home.
For it is through the Holy Spirit
that this child has been conceived in her.
She will bear a son and you are to name him Jesus,
because he will save his people from their sins."
All this took place to fulfill what the Lord had said through the prophet:
Behold, the virgin shall conceive and bear a son,
and they shall name him Emmanuel,
which means "God is with us."
When Joseph awoke,
he did as the angel of the Lord had commanded him
and took his wife into his home.
I love this Gospel reading. Joseph prayed about what to do. He made a decision and went to sleep. When he woke up he did what that angel said without hesitation. He knew it was from God. To do this one has to build a relationship with God, one has to learn discernment. One has to pray the scriptures and try to live according to the way God points out to us, living upright and devote lives.
Joseph didn't let fear get in his way. He trusted. Sometimes we know what God tells us, but fear keeps us from following what we know we should. We have to let go of that fear and trust God. Sometimes trust is hard, not easy. We see this in the life of Joseph, Mary and Jesus.
As we hurry toward the birthday of Jesus may we let the Holy Spirit guide us, heal our hearts to prepare a place for Jesus to be born again in us!
Alleluia, Hurry the Lord is near!
Girls ready for Mass on this 4th Sunday of Advent.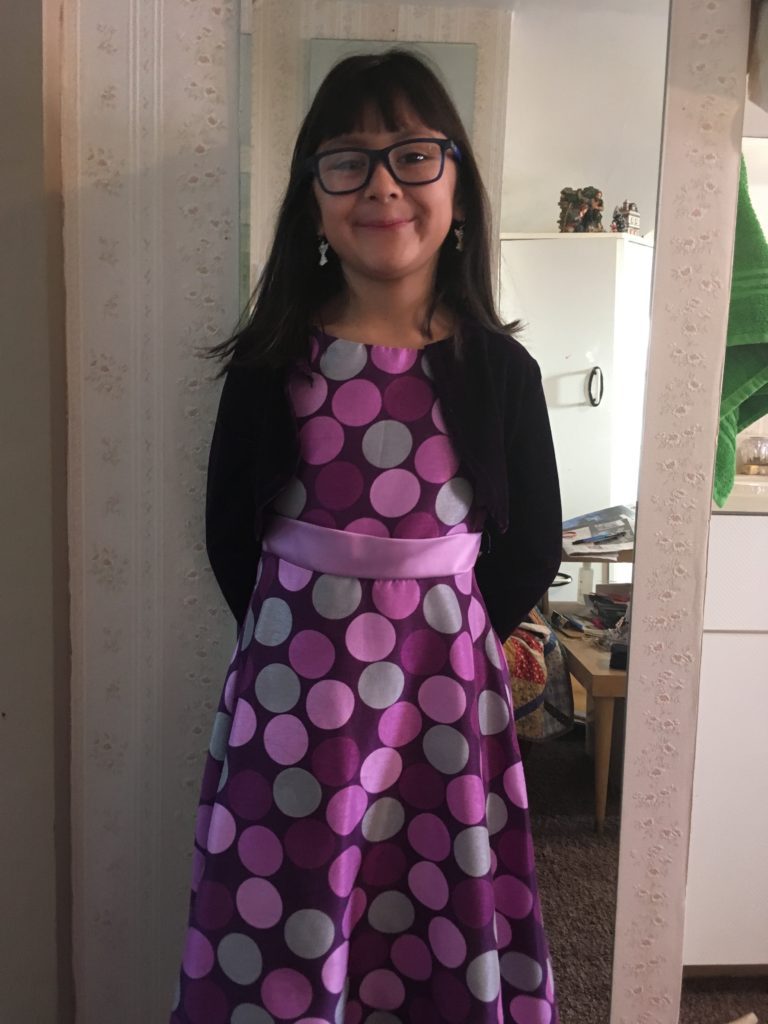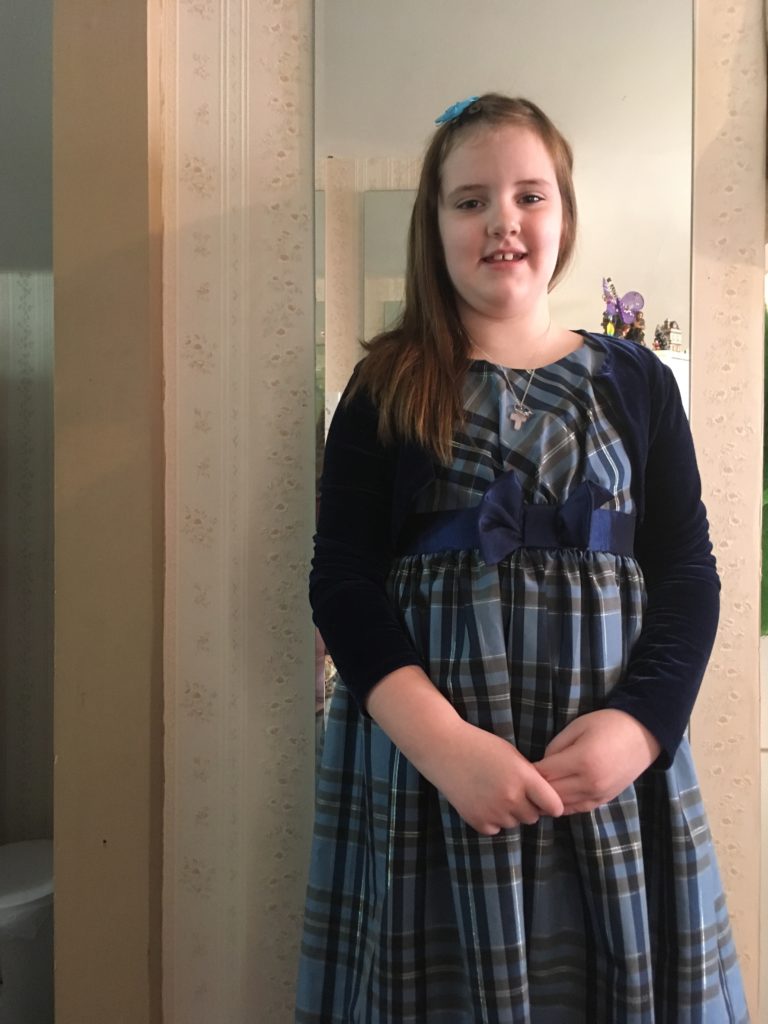 On Friday, Sapphire, the oldest, who attends Villa Marie school, was part of the school Christmas Play. Sapphire was the Queen Mother of Melchior in the play. She also played the keyboard for the first time publicly. This was a huge accomplishment for her. While it was beginner notes to Away in a Manger and We three Kings, she played it!