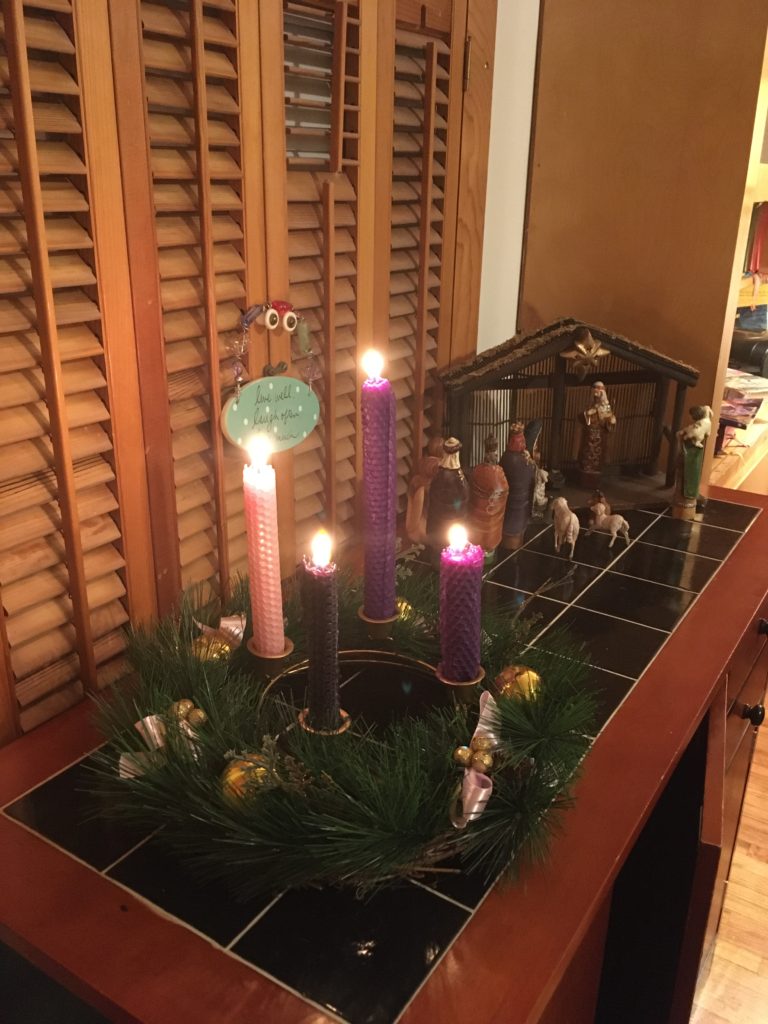 Advent/Christmas 2020
And she gave birth to her first-born[a] son and wrapped him in swaddling cloths, and laid him in a manger, because there was no place for them in the inn. (Luke 2:7)
I pray this letter finds you in good health! This has been a different year to say the least. COVID has touched all of us in some way or the other. Yet, I can still be thankful and praise the Lord for all His goodness and Blessings!
The girls I have guardianship of have had some milestone accomplishments this past year. Sapphire graduated from Villa Marie Home and School for Exceptional Children. That school was a great blessing to her and us in her high school years! At this point she helps me in the home.
Eleyna continues to love gymnastics and was a bit disappointed when she didn't make competition team yet this fall. Key word is yet, she just started her 3 year of gymnastics, so in time I believe she will reach her goal! She continues to home school and is really blossoming with Catholic Classical Education! She is good at being a friend and is developing a heart of compassion for people in need.
May I say that in this ministry to foster and adopted children, most of the children make great strides in learning to live, love and trust as they heal emotionally, physically and spiritually from the hard places sometime in their past. It is always a blessing to see a child blossom into the person God wishes them to be! These children thrive with structure and nurture.
I thank God for the gift of your prayers and friendship! The Lord bless you and keep you: The Lord make his face to shine upon you, and be gracious to you:
The Lord lift up his countenance upon you, and give you peace. (Num. 6:24-26)
Sr. Catherine Nagl
Carrie Ann Nagl