This is part 1 of how the Trinity and our Holy Mother Mary formed me to live Consecrated Life.
In this month of February we celebrate Consecrated Life in all forms. There are Religious Brothers and Sisters, the most common form. There are also Consecrated Virgins and Consecrated Widows, which are from way back in the early church. They kind of disappeared for a time and now people have been called to these 2 forms again in more recent years. There are also hermits. Those who live a life of prayer and also teach, write and do artwork among other ministries.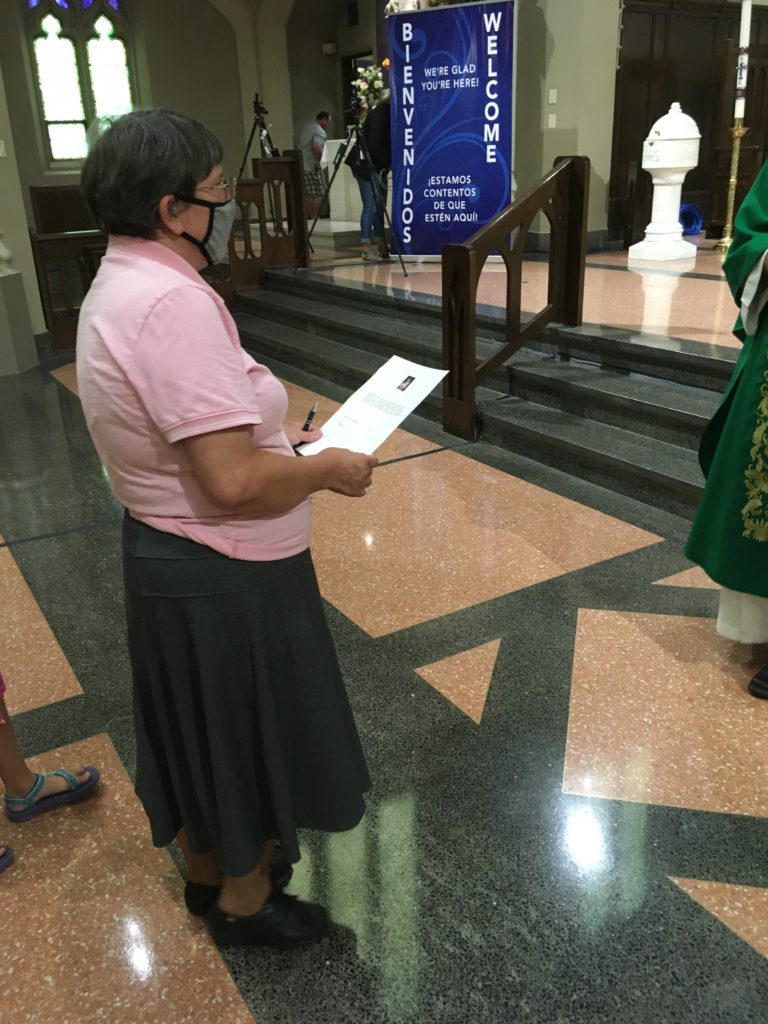 I was born at Offutt AFB in Bellevue, NE. At the time of my birth my parents were told that I would probably never breath on my own. With this news, my parents offered my life to Our Lord and Mother Mary, they would guide me in the life He called me to. To note: outside of a couple of days in the NICU, I have always breathe on my own.
I had a love of God as a young child, I wasn't perfect, I had to be taught and redirected. A quiet child, a child who tried to do what was right.
My parents worked at the Columban Fathers Headquarters in Bellevue, NE in my early years. So I was quite familiar with priests and seminarians. I would at times see some of the Sisters who would be there for part of the summer, but didn't really have contact with them. I remember I used to love to go down this path that lead to an outside grotto with an altar and then on to this large crucifix. One of the priests would plant sunflowers near it.
At about 5 years old I thought I should go to Confession. This came about during the summer months, as we would attend Saturday evening Mass at St. Mary's in the summer. I would see people lined up for Confession, my parents included on a monthly basis. I would ask my parents what they were doing. I knew Father was in the Confessional, too. My parents explained that when people did something wrong, they had to say "Sorry" to Jesus and ask His forgiveness. A few months after this explanation and watching others go to Confession, I told my parents I too needed to go to Confession. It was explained to me that I needed to be older, when they made their Confession. I continued to ask and a few times even asked Father if I could go to Confession. After a time I was finally allowed to go to Confession. I can remember going into the Confessional and kneeling down and telling Father what I had done wrong. I can say that at age 5 years I did know right from wrong in certain things and knew when I did something wrong on purpose. Not all children know this at this age.
Then I started asking to receive Jesus in Holy Communion. Father Ross at Capehart Chapel, finally granted that I was ready! I received my First Holy Communion in the winter when I was 6 years old, what an exciting time for me!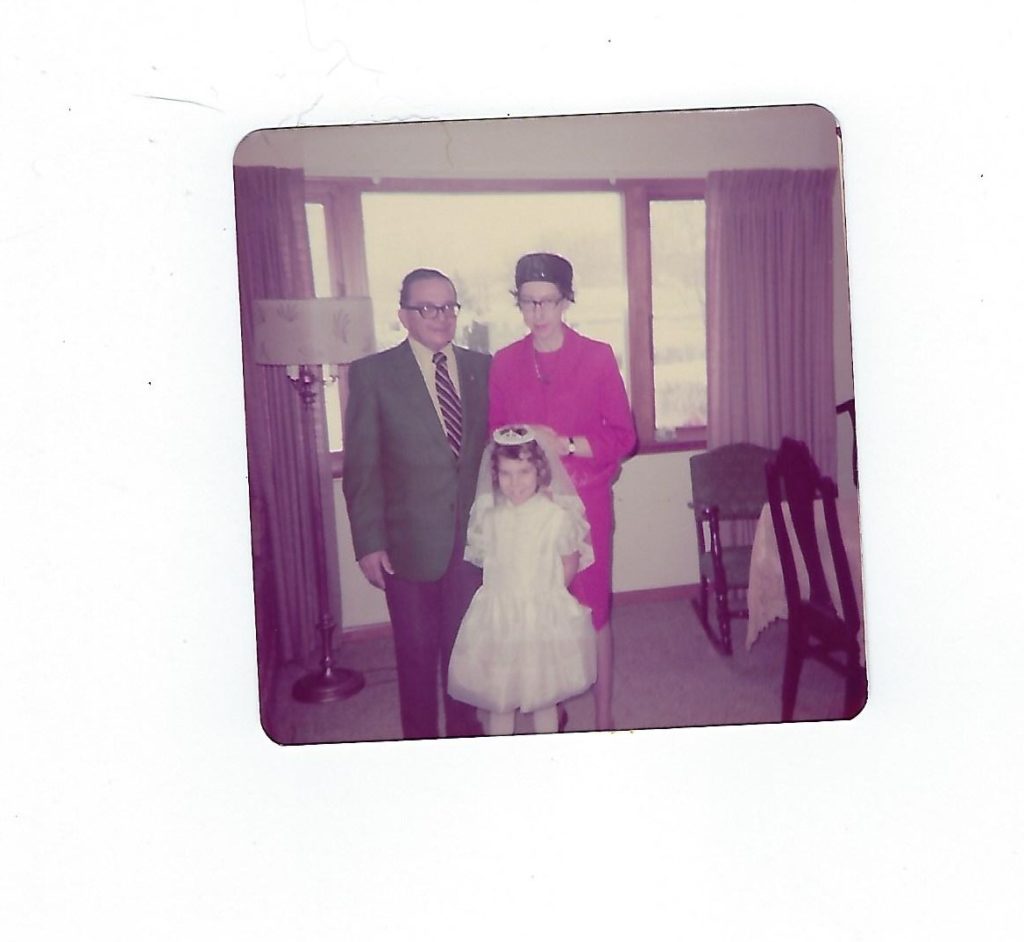 We lived in Carthursville, MO. when I was in second grade, I woke up one morning and excitedly told my parents that Jesus wanted me to be a Sister for Him! They accepted it but didn't encourage or discourage me. Note that at this time I did not really know many Sisters, out side of what I mentioned above. I did know Aunt Ann who was the extern Nun at Corpus Christi Monetary in the Bronx NY. and my cousin Janet, who was Sr. Alice Francis in the Franciscan Sisters of the Sacred Heart, a teaching order.
As I got older I did get to visit my Aunt and my cousin, as the other girls cousins did for an overnight several times over the years. I always enjoyed these and the Sisters at Corpus Christi Monastery tried hard to pray me in! They kept my vocation alive!
As I got older I felt the Lord was calling me to care for children in need of a home, in the US. This surprised people as not many sisters at that time raised children in the US as they do in other countries. It is still not common today. I also came to the realization that I might be called to begin an order of Sisters to do this work. Now this part of the calling I was not fond of as it sounded like a lot of work and I had no idea how to go about this. We lived in Barrineau Park, Florida at this time. Father Ed who was my confessor and Spiritual Director used to say if God wants it, you will be able to do it. He also used to laugh and say I would start The Sisters of Perpetual Recreation. Of course with raising children who are not yours part of the work is recreation with them.
I went through a time in high school and some years in college, where I didn't want any part of this call except for the care of children in need. After some years in college I was on a weekend retreat and was in the chapel praying about what Our Lord wanted me to do. The response I heard in my heart was "You already know what I want". With a sigh I started looking at lay missionary and Religious Life. I was still not willing to accept starting a new community of Women Religious. I joined SOLT as a lay missionary and went on to join the Sisters in Religious Life.
In 2006 I prayed a 50 day Rosary Novena on what the Lord wanted me to do. I received at the end of the Novena "Get out and care for My children" I did go talk to the Sister in the Office of Religious Life at the Diocese. She did give me the basic guidelines of how to. I can say I had cold feet of getting out and doing this. Again I didn't act right away as I should have due to uncertainty.
Part II next week!