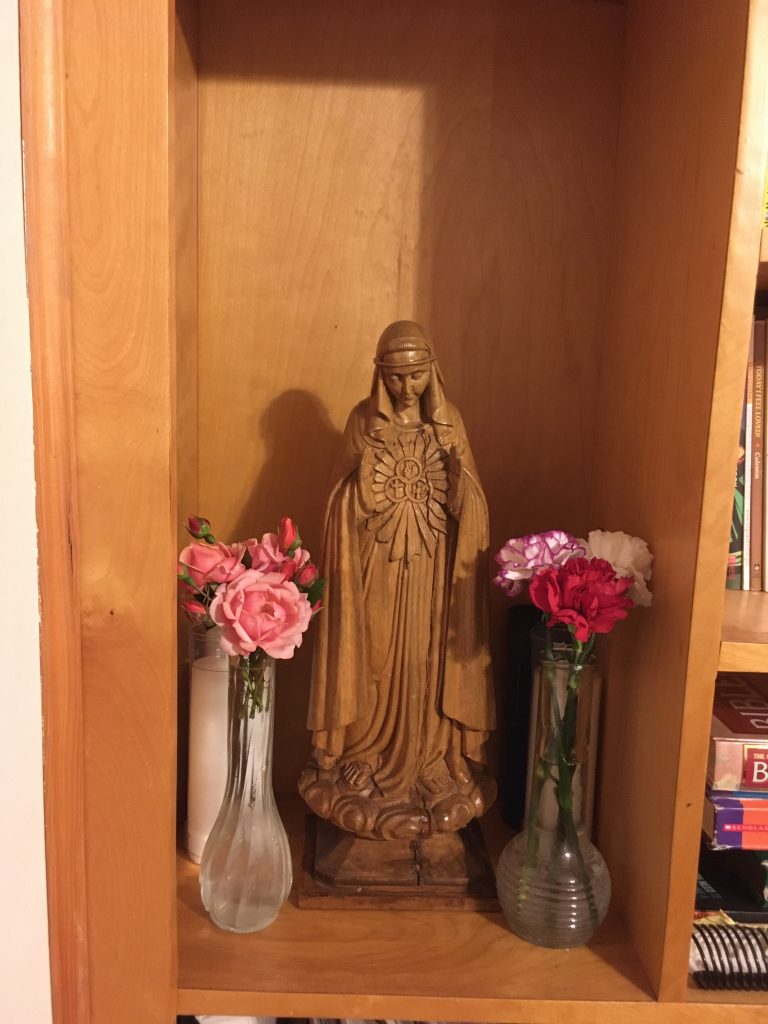 All of us women should grow in our calling to be Spiritual Mothers, even if we have never had or raised a child! Spiritual Motherhood is the highest calling of us women! How do I know this: Mary the Mother of Jesus and Our Mother. How did she become our Mother; well when she said "yes" to being the Mother of Jesus and Jesus is our Brother; and while Jesus was on the cross and we read:
When Jesus saw his mother* and the disciple there whom he loved, he said to his mother, "Woman, behold, your son."n27Then he said to the disciple, "Behold, your mother." And from that hour the disciple took her into his home. John 19:26-27
As a good Mother Mary always points us to Jesus her Son with the directions to stop sinning and receive the Sacraments of Reconciliation and Holy Communion regularly and frequently!
We see many Saints who were mothers both physically and Spiritually! How did they become Spiritual Mothers? By praying for and interceding for their Spiritual Children.
While I have never physically been a mother, I have raised many children and have Spiritual children as well! It has been an honor to be a part of the lives of the children God has brought into my life! Some for a very short time and others needing a place to call home and grow up as they will never be going home or be adopted. These children also deserve a family and stability. That is why Women in Consecrated Life have for generations raised children, the only family some of these children have are these Consecrated Women who dedicate their life to God and the service of His Church. (Obviously single women and families also raise children in need. In this ministry I have had the pleasure of meeting and sometimes assisting some of these families. Sometimes they assist me, too.)
I teach the children to always thank God that his/her biological Mother gave him/her life, even if she is not there to raise him/her for whatever the reason, she did give him/her life and for that we are all thankful!