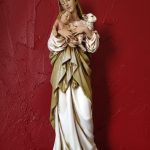 We are now Joyfully in the Easter Season! Alleluia, Alleluia, He is Risen!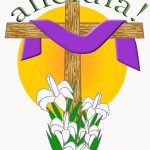 The Month of May begins the month of Mary.  How does the month of Mary start…with St. Joseph!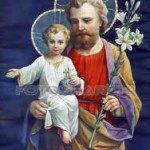 St. Joseph, the husband of Mary, foster father of Our Lord Jesus Christ!  Not much is said of St. Joseph in Scripture.  He listened to God, very important and that he worked as a carpenter and taught the trade to Jesus.
The month of May closes with the Feast of the Visitation of Mary to her Cousin Elizabeth!  Let Mother Mary spend time with you, she will lead you to her son Our Lord Jesus Christ!
Be a Daughter of Mary, Mother of Jesus, the Good Shepherd!
Sr. Catherine